Rotman Education Technology Group
Our highly trained staff works hard to ensure the best educational opportunities are available for both our online Rotman Academy students and those here at our local Rotman Academy location.  Their experience in educational practice and culture and language exchange between the U.S. and China allows for a diversified learning environment, enabling students to advance their studies as well as socio-cultural knowledge.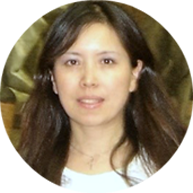 Mary Gao-Rotman

Executive Director
Mary's extensive work in the field of education allows her to provide the best possible background for Rottech.  Her qualifications include a B.A. in Statistics from Shanxi University of Finance and Economics, an MBA from University of Guelph in Canada, and International Bilingual Teaching Certificate from the SQA (Scottish Qualification Authority), and is TESL certified.  She worked for the SQA as their Quality Enhancement Manager, overseeing over 30 different university centers in China within the Asia-Pacific region to ensure education standards, implement policies and procedures, and champion multicultural educational programs.  She has also delivered bilingual lectures in Logistics, Total Quality Management, and International Trade and Physical Distribution courses at Dongbei University of Finance and Economics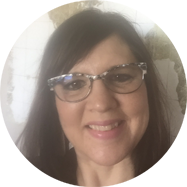 Kim Letavish

Curriculum Coordinator/Instructor
Kim earned her Bachelor of Science Sociology degree from Central Michigan University, and Master of Science Teaching & the Allied Professions SLD from the University of Dayton, Ohio. In addition, she holds a Master of Arts Educational Technology degree from Central Michigan University. Her career includes 16 years of experiences teaching Special Education students with diverse needs in grades K-8 focusing on designing, differentiating, and individualizing interventions using various strategies and Educational technologies to enhance learning in the classroom. Kim's background includes co-leading professional development educational technology workshops, MEAP Coordinator, various educational roles. She is enthusiastic about the opportunities to improve instruction integrating technologies for Chinese learners. Kim enjoys learning, cooking, boating, biking, and spending time with her grandchildren.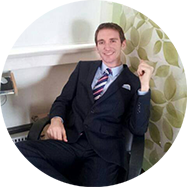 Adam Ruhoff

Rottech Teacher and Support Staff
Adam Ruhoff lives in the city of Grand Rapids, Michigan. He currently works for RETG fulltime as a teacher and support staff. He has lived most of his life in West Michigan. He attended Grand Valley State University and Grand Rapids Community College. While doing so, he became a certified teacher of secondary education with an emphasis on social studies and psychology. He is also TEFL certified. He has experience teaching overseas as well, having taught in South Korea for 6 years. Adam enjoys foreign languages, having learned Korean amongst a few other languages. He also likes sports, painting, and the outdoors.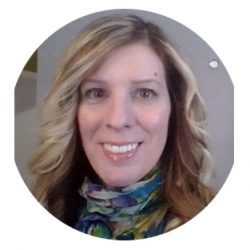 Debra Huben
Curriculum Coordinator/Instructor
Debra Huben lives in Hudsonville, Michigan. She currently serves as the International Student /Host Family Coordinator, and also, enjoys teaching for Rotman Academy as one of our Online Instructors.She has taught US History, Foods/Nutrition, and Earth Science to Chinese English Language learners this past year.  In addition, her work experiences include; serving as a Coordinator for training and education most recently for FSCNJ (Family Support Center of New Jersey), a Life Coach and Parent Mentor both independently and with  the CYMCA (community YMCA mental health programs) in Eatontown, New Jersey, and as an industry corporate trainer for Starbucks Coffee for 14 years, in the fields of retail procedures, food handling/safety, and district management training. Deb graduated from Middlesex County College in Edison, NJ with an Applied Science degree including additional coursework in Business Management/Organization, Marketing, and Psychology. She holds other certifications and endorsements for Certified Reaching Higher program Instructor 2012 (At Risk Youth) and Person Centered Planning for (Persons with Disabilities)-UMDNJ-Rutgers 2008. She loves walking, crafting, reading, home projects, working with youth, church volunteering, and traveling.
Rottech China Division
Without the work of our staff in China, our international exchange programs, along with our winter and summer camps, would be nearly impossible.  Dedicated to bringing better educational opportunities to all, our core Chinese staff bridges the gap between our U.S. and Chinese operations.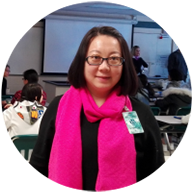 Maggie Dong

Rotman Education In-Country Manager
Maggie earned her Bachelor of Art and Literature Degree from the University of International Business and Economy in China, and Masters of Christian Education from the Institute of Christian Education in Hong Kong.  In her career, she has been a teacher for a Montessori school, and has worked for the Chinese Service Center for Scholarly Exchange for the Scottish Qualification Authority, focusing on teaching management and internal verification.  She is enthusiastic about her job and the opportunities to improve education in China.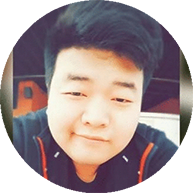 Jamin Yun

IT Support
Jamin graduated from Inner Mognolia Electronic Vocational Technical College and majored in Computer Application Technology.  During his time there, he was awarded the title of outstanding graduate and excellent student cadre and was in charge of communication between different departments in the Student's Union.  In his free time, Jamin enjoys movies, music, and basketball.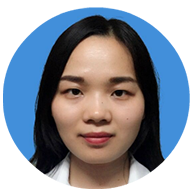 Jenny Ouyang

Rottech Student Application and Visa Management
Jenny is a graduate of Capital Medical University in Beijing, with a degree in Chinese Medicine.  She is currently a second year graduate student at Capital Medical University where she is studying both Chinese Medicine (Pharmacology) and Modern Medicine.  In her spare time, she likes to play ping pong, swim, and watch movies.  Her background in both traditional and modern medicine give her the ability to help students in critical science study areas.  Jenny also aids Chinese students with their study abroad applications for programs in the United States.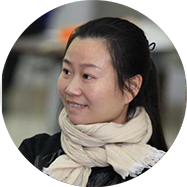 Amy Liu
Rottech Market Consultant
I graduated from the school of fine arts, Tsinghua University, majoring in graphic design, worked as the art editor of economic observer newspaper. Awards won: won three best Design awards in the graphic Design competition of the SND: Society of News Design in the United States, won the gold award for best graphic Design in the Chinese media Design competition in 2010 and the silver award for best graphic Design in the Chinese News Design competition in 2012.
Partnerships
Rotman Education Technology Group is an exclusive partner of Jenison Public Schools for the Chinese market. We work closely with the staff of the Jenison International Academy to bring the best academic opportunities to our students. Please follow the links below to learn more about their staff, and follow this link to learn more about the Jenison International Academy.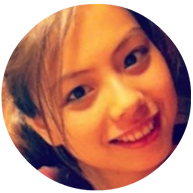 Michelle Zhou

Tutor, STEM Subjects
Michelle is a smart, innovative young lady currently studying at University of British Columbia in Vancouver, majoring in Chemical Engineering.  Her career goal is to develop sustainable industrial products through repeated trouble shooting, addressing production bottlenecks, and implementing chemicals required in the production of safe consumer goods.  Michelle loves mathematics and Visual Art, and hopes that she can be not only a problem-solver, but also a designer in field of engineering.  By working with Rottech's STEM education team, Michelle is hoping to get hands-on experience with designing, facilitating, and solving problems, while instilling a love for STEM subjects in youth.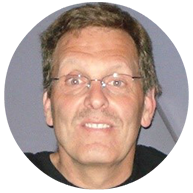 Daniel Rotman

Tutor
Daniel has worked as an industrial engineer in the field of costing, production procurement, and manufacture engineering for over 20 years.  He earned both of his Bachelor of Science Degrees in Economics and Manufacturing from Grand Valley State University, as well as an M.S. in Industrial Engineering from Western Michigan University.  His hobbies include running, mountain biking, reading, and traveling.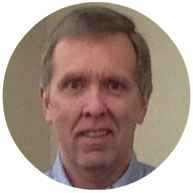 Douglas Rotman

STEM Education, Tutor
Douglas has over 35 years of experience in manufacturing, working as a quality engineer, design engineer, and a manufacturing engineer for one of the world's largest office furniture manufacturing headquarters in West Michigan.  He graduated from Michigan State University with a Bachelor of Science Degree in Civil Engineering.  Outside of work, he enjoys mountain biking, investing, and traveling.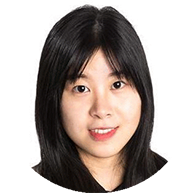 Cheryl Wu

AP Physics, Tutor
Cheryl received her Bachelors of Science from the University of British Columbia, Vancouver.  Cheryl received 4th Year Honors in Microbiology and Immunology, and currently teaches K-12 Math, Chemistry, and Physics.
Xin Ren

AP Physics, Tutor
Xin Ren is a responsible and outgoing teacher who has an intense sense of responsibility for teaching students about physics; he would like to continue his study of the subject (particularly related to mechanics and electronics) for the rest of his life.  In his pursuit of a Master's degree, he taught AP physics at No.12 High School and No.8 High School in Beijing, China.  With his help, many students were able to achieve the highest score (5) on the AP examination.  He hopes that more and more students will be able to improve and acquire high scores under his guidance.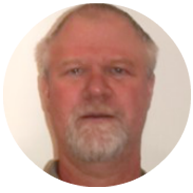 Craig Dykstra

Tutor
Craig is a well-rounded specialist who has had experience with accounting, finance, sales, and marketing throughout his thirty-five years in business.  He holds both a BBA and an MBA from Western Michigan University.  He played two years of college basketball and loves to read and follow sports in his spare time.